Best Storage Services for Homes and Businesses
Move on Moving offers state-of-the-art storage services in Las Vegas. Whether you are looking for short term storage solutions when moving between homes or offices or long term storage solutions to accommodate extra inventory, furniture, or specialty items, we can house all your storage requirements. We are one of the most affordable storage companies in Las Vegas because, with us, you pay only for the space you use. Moreover, our storage facility is more secure than other public storage units. When you need to retrieve your property, access is via appointments and under the supervision of a company employee.
Las Vegas Storage Solutions
Whether you want long term storage for your big-sized and bulky items or need short term storage for your local move, we are the best in both cases. Our storage facility offers –
Climate controlled environment
Automatic paperless bill pay
Storage of gods in palletized vaults
Electronic tracking for easy retrieval of goods
Special Handling for Glass, Marble, Mirrors, Over-sized items, etc
Safety & Secure environment with alarm, video surveillance, and on-site security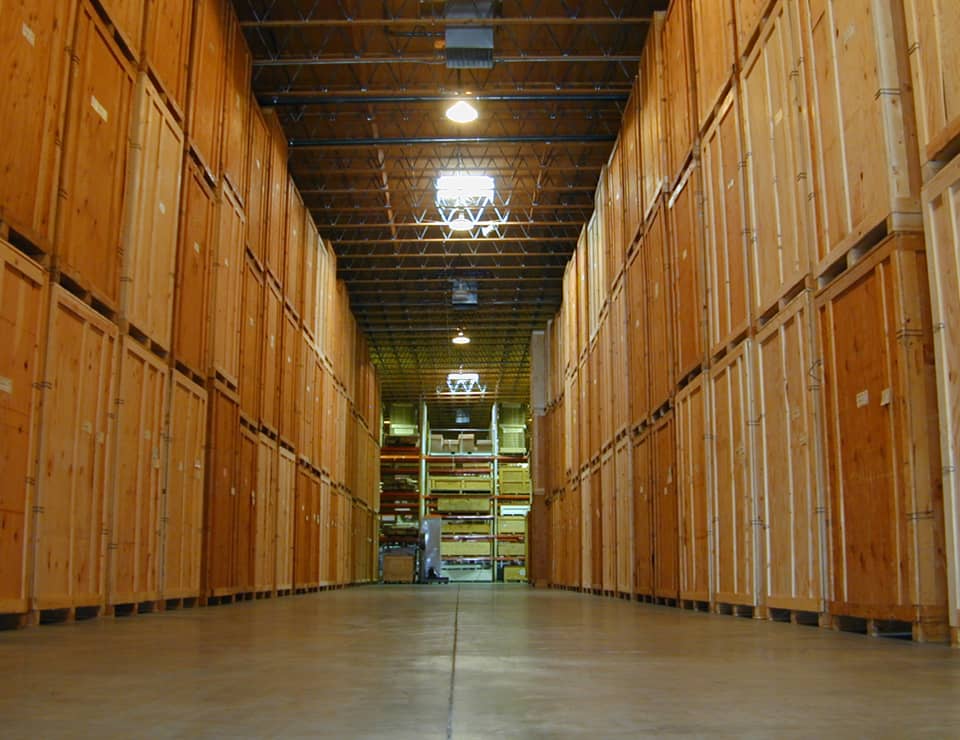 How to Prepare Your Items for Storage
These tips will help you pack for short and long term storage.
Use sturdy boxes – It's often necessary to stack boxes in our storage facility, so you should pack your items in boxes that can bear some weight. Wooden crates provide ample protection, especially for fragile items.
Protect your items well – Use plenty of material like packaging foam and bubble wrap to keep your belongings safe.
Clean and dry all items – Dirty items in long-term storage can harbor mold or attract pests.
Use pallets if possible – Pallets elevate your items to maintain good air circulation.
Use space efficiently – When you're paying for storage by cubic foot, make the most of your space by packing items as efficiently as possible. Vacuum bags, for example, immensely reduce the amount of space that clothing requires.
Label boxes clearly – If you plan to store your items for several months, you'll probably forget which items are in which boxes. Label your boxes to make unpacking easier.
Are you ready for convenient and affordable moving and storage services that fit your needs and work within your schedule? Contact us to learn more about how our short-term and long-term storage solutions can help you.