Move on Moving is a full-service moving company in Las Vegas since 2013. Being one of the best movers in Las Vegas, we can make relocation easy, quick, and affordable. We offer comprehensive moving solutions for both residential moving and business relocation. Whether you need a local, long-distance, or interstate move, we offer all. You can leave the stress of packing, unpacking, crating, and storage to our professional movers.
Along with the top-of-the-line equipment and resources, we have our movers professionally trained to exceed your expectations. So far, we have serviced thousands of customers and driven over a million miles to transport goods. Today, Move on Moving is a rapidly growing company with 100% growth on a y-o-y basis. All the credit for our growth and success goes to our customers, who trusted us and gave us a chance to serve them.
It doesn't matter where you are or how big your move is – Move on Moving can handle it easily. Talk to one of our dedicated moving specialists today or browse our website to find other moving resources for your upcoming move.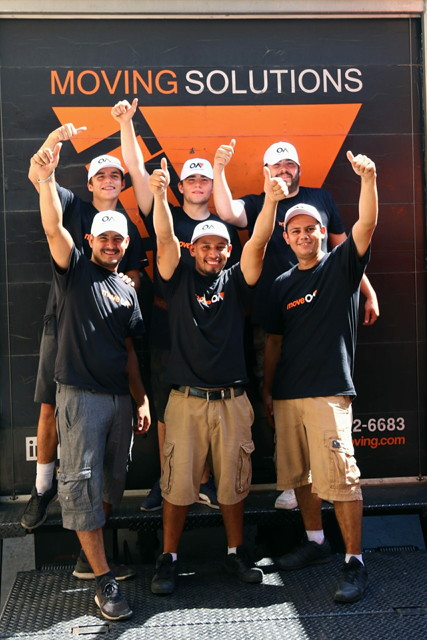 Best Long Distance Movers in Las Vegas
From getting an estimate to the final delivery of belongings in the new house, we have simplified the entire moving process. You can get a FREE estimate from one of our moving specialists over a call or via our online website. What kind of insurance you should opt for, how much packing materials you would require, and how long would moving take are some of the frequently asked questions by the customers. We are always more than happy to answer all your queries.
We appoint all our movers and drivers after thorough background checks. We train them to remain courteous, polite, and helpful during the entire move. Moreover, all our services are tailored in accordance with your moving needs.